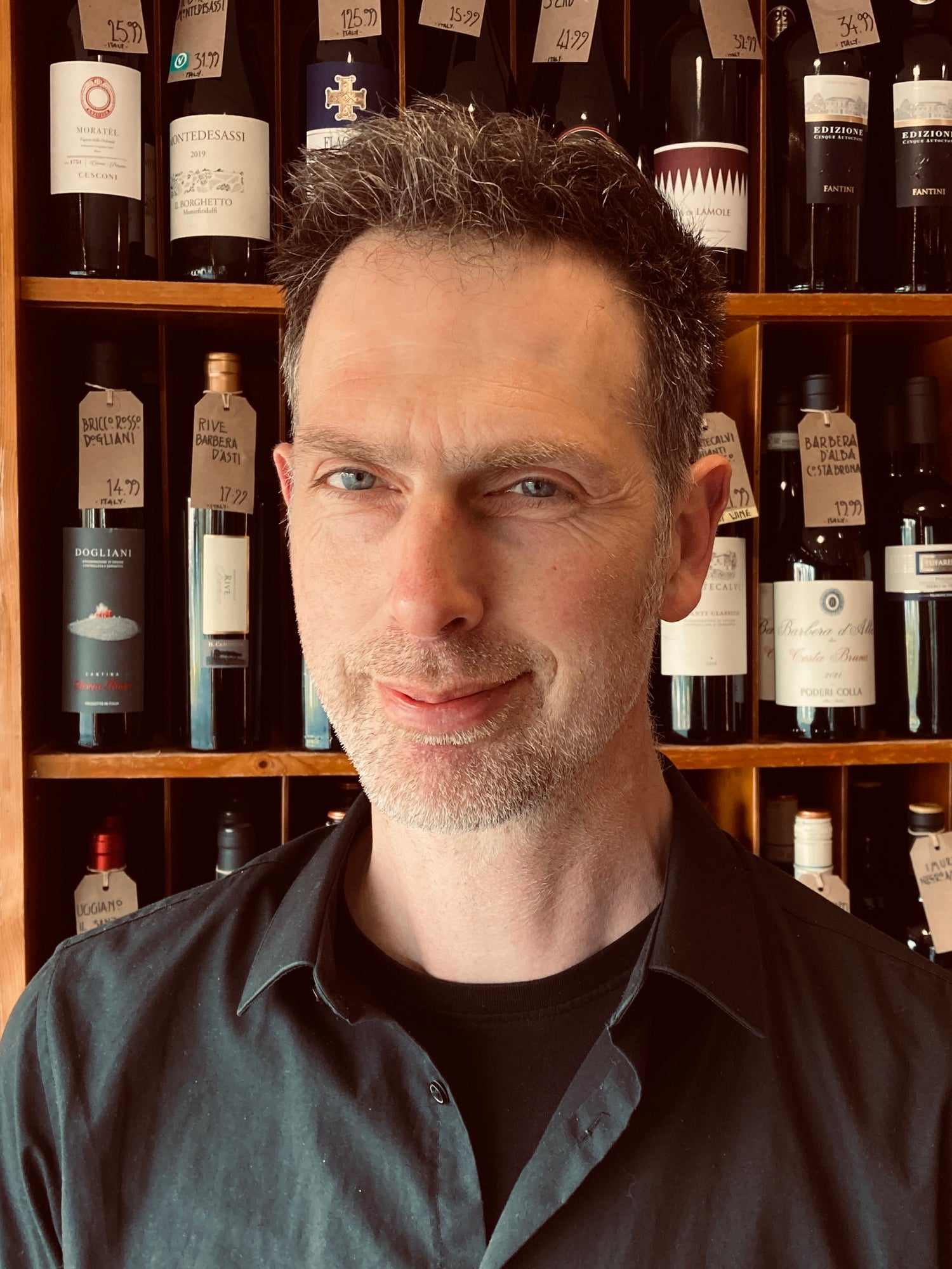 Paul
Paul (Sales Manager) has worked in the wine industry since 1993 after deciding to "kill some spare time" that Christmas! 30 years later his enjoyment and experience of wine is integral to his desire to nurture Ake & Humphris as a trusted and treasured place to find great wine. He is passionate about sharing wonderful experiences in the glass and delights in discovering what interests others.
In addition to his enthusiasm for wine he also has more than a weakness for whisky and has been known to unwind with West Coast style IPAs.
He professes to have far too many hobbies and interests to be able to master any but has managed to hold conversation well on the subjects of music, Lego and Star Wars. Pastimes include playing at sound engineer using Ableton, recreating buildings he knows using Lego, crate digging for second-hand vinyl in thrift stores and theorising with friends about why Luke Skywalker is better than Han Solo.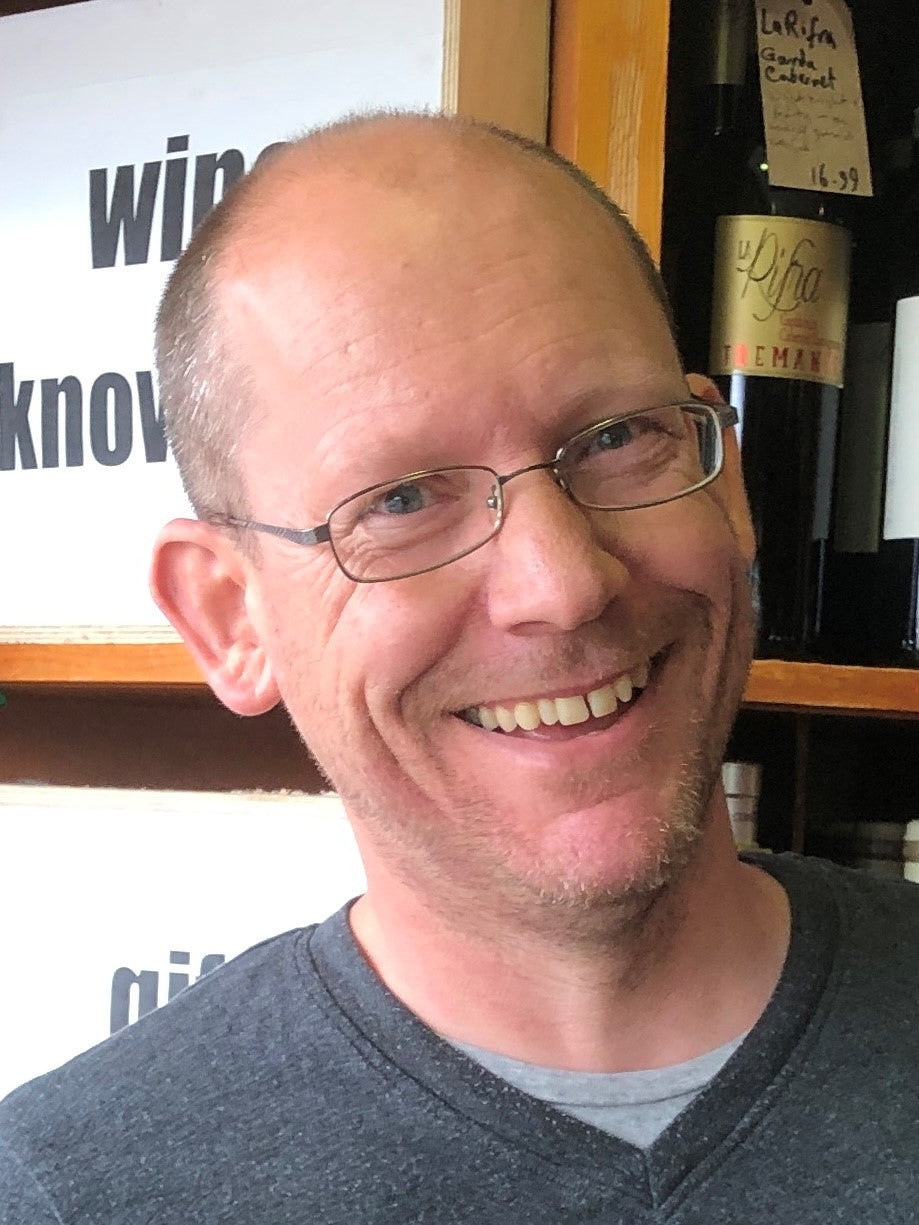 Phil
Phil (Branch Manager) is the friendly face of A&H Collingham. He looks after our social media and is a regular blog contributor. He cut his teeth at Oddbins before working with a range of independent wine stores and his own wine education business.
He is a key voice behind the range of wines and beers we choose to list, playing an active part in buying and selection, making use of his extensive knowledge and experience in the industry. He takes the lead on our beer range and works closely with many local breweries.
When he's not at work, he devotes much of his time to his young family, often gaining inspiration from everyday life to fuel his entertaining wine blogs.
Des
Des (Wine Advisor and Fine Wine Buyer) brings a wealth of wine knowledge to the team, his favourite grape being Riesling, without a doubt. His extensive wine knowledge will help you track down exactly what you're looking for; if it's not on our shelves, he's happy to dig around and see if he can get hold of it.
Some have described him as a wine encyclopedia, and his passion for wine (and beer) is evident in-store and via his key blog contributions. His outside interests include developing his wine and beer knowledge with his friends, visiting great local pubs, reading (hundreds of) books and listening to music (mostly classical.)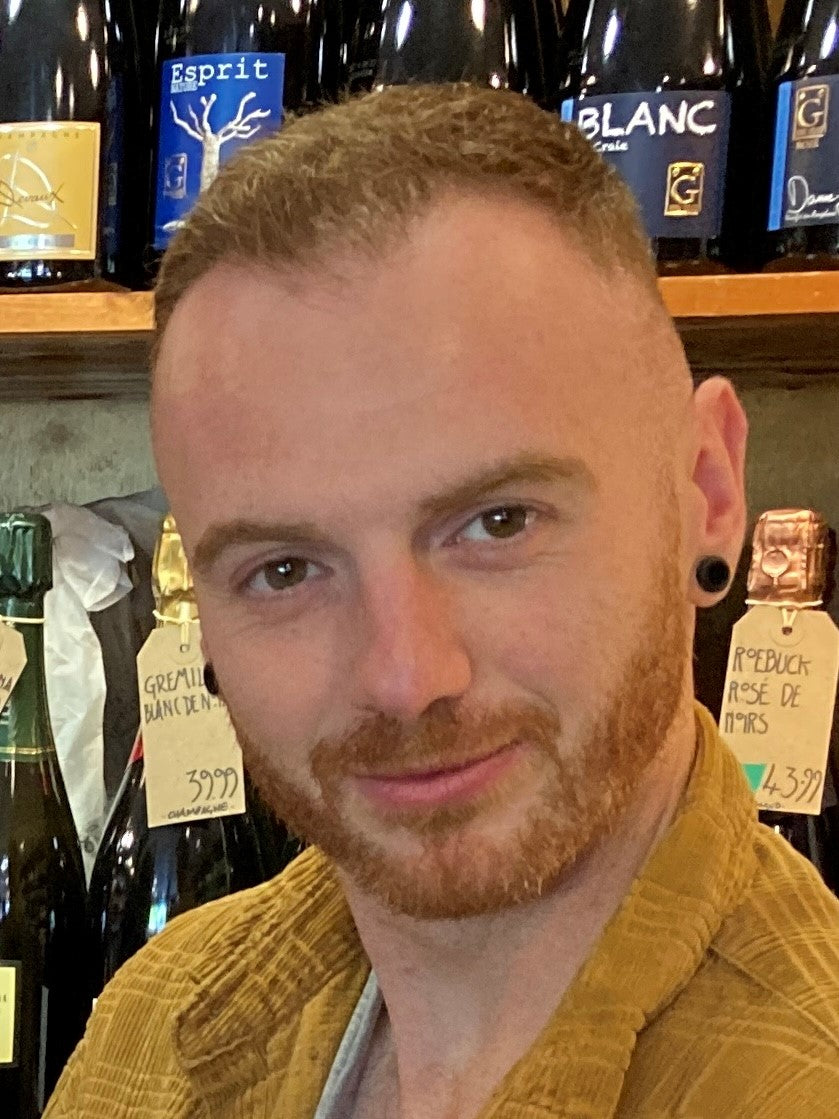 Jamie
Jamie (Sales Assistant) is the "foodie" on the team, bringing his knowledge and love of flavours developed whilst training to be a chef earlier in his career. He has commenced a series of blogs all about food and wine matching.
He shares his time between our Harrogate and Collingham stores and regularly attends outside events, such as local sustainability fairs, artisan markets and other events where he can share our wines and engage with people. He recently took part in a sommelier challenge at Jesper's Bar & Kitchen, supplying and pairing five wines to complement five dishes at a tasting dinner, winning the title.
He enjoys a variety of hobbies, as well as wine appreciation, including football and music, being the drummer in a band.
Simon
Simon (Logistics and Wholesale Support) really does deliver the goods! He likes wheels, being an avid cyclist as well as spending much of his day out delivering to our lovely trade customers across Yorkshire.
When he's not here, we think he's probably cycling, or maybe sitting down enjoying a lovely glass of Rioja, probably accompanied by cheese and biscuits!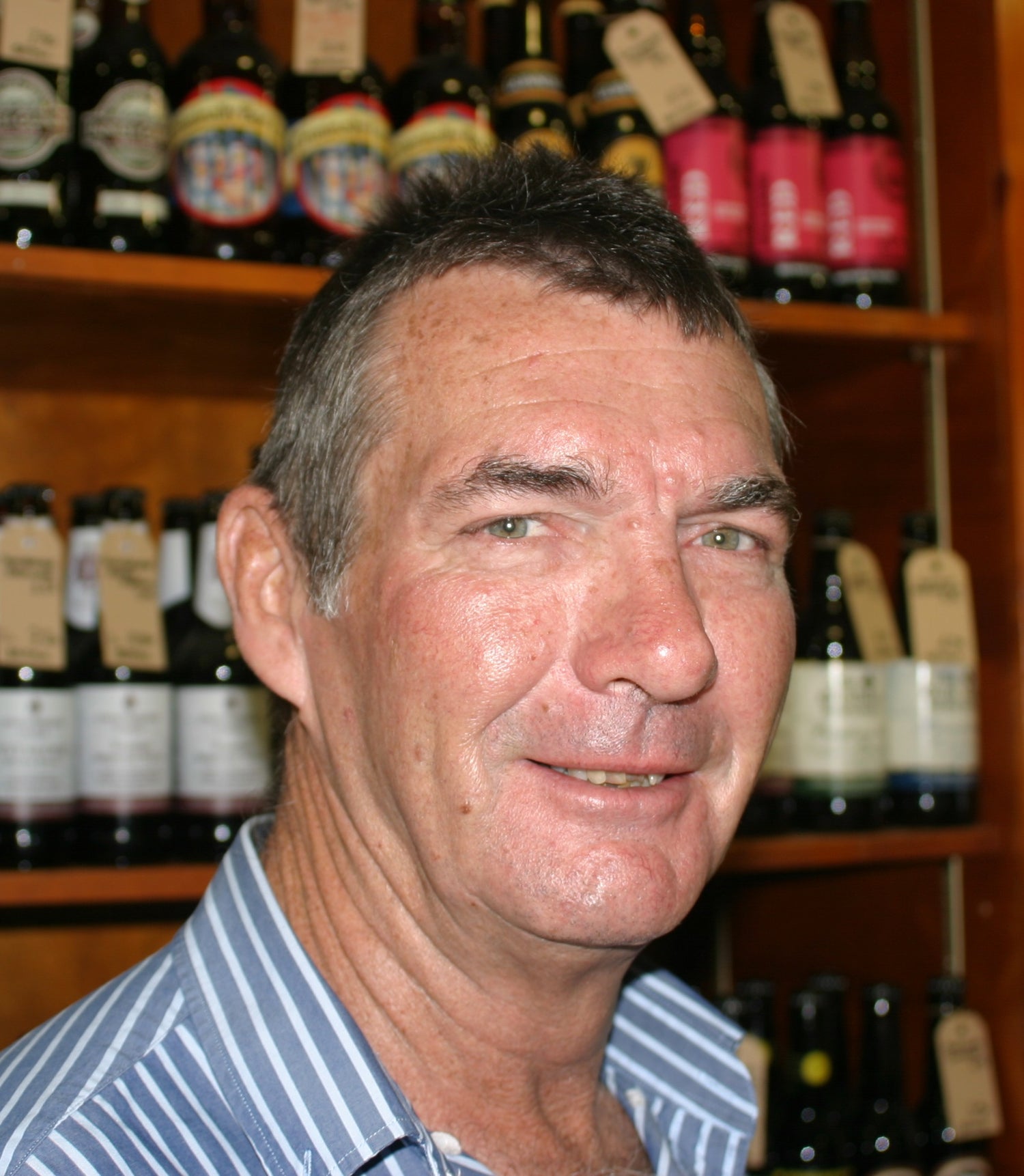 Barry
Barry, or Baz (Logistics) hails from all the way over on the East Coast of Australia.
His specialist subjects are rugby, cricket and beer! When he's not out on his wine delivery rounds, you may catch him in store making us laugh with his dry Aussie wit.
Tara
Tara (Finance & Marketing) is a director of the business, based in Harrogate. She manages the finances and represents the company in the local business community, and is an active member of the Harrogate Chamber of Commerce Management Team.
Her interests outside of wine include a longstanding love of animals and her house is home to many furry friends and some fish too (as well as her family.) She spends much of her spare time gardening, often "assisted" by feline and canine helpers. When the weeding's done, she loves to go out with friends and enjoy the great local taprooms, pubs, restaurants, and anywhere with a dance floor!
Her favourite tipple is a lightly chilled glass of Chardonnay, closely followed by a cup of Yorkshire Tea!
Edward and Jonathan
Edward and Jonathan (founders, owners and lifelong friends) are directors of the business, having both grown up in Harrogate not too far from our Leeds Road store (around the time this photo was taken.)
Edward's interests lie in business leadership and South American wines and spirits, whilst Jonathan has more of a focus on Europe, particularly Spanish specialities, an avid wine enthusiast for many years.
Knowledgable Staff
As enthusiasts, we are itching to share what we've learned with you in a down-to-earth style - just as friends do. We all started our wine journey in different ways and for different reasons but one thing that unites us is the joy of discovering something that's truly exciting. 
In everyone's day to day life, we all share good things that we've found with the people that matter to us. Whether it be a good read, exciting tune, moving art or an unmissable TV program it's in our genes to share good experiences. At Ake & Humphris, our team wants to share great wine, beer and spirits in the same way with the people that matter to us… you!
If you had to put a number on quantifying how knowledgeable the team is, then it's probably in the top 15% of the UK, but then again, what good is knowledge if you can't communicate in a way that makes sense? It's important to us that you are at the centre of everything we do and just as we learn more about our wines, we also want to discover what matters most to you in a glass. 
When we get to know you, that's when our experience can really add value to your wine-life. Like a personal shopper for wine, if you will. We can offer suggestions and recommendations that fit like a finely tailored garment. Whether that be for a celebration, special occasion or even just "Tuesday night after a tough day at the office". The value of getting the right wine, just for you, is for us the most important thing!
We often get asked things like:
How much wine should I buy for my party/wedding/business event? 
What would go best with my roast/pizza/falafel? 
What gift do I get for someone I know/don't know well?
What else would I like if I enjoy "insert wine here"?
For all of these, and many, many more, we want to help, no matter how general your wine enquiry may be. 
When it comes to enjoyment in the glass, we are your friendly, local, enthusiastic resource. 
We look forward to chatting with you soon.